Do I Know You?
#DIKY by Artist R.L. Gibson ©2014-15
__________________________
Series is based on the body as the ultimate betrayer by appropriating historical, formal portraiture of children and adults in the prime-of-their-life and juxtaposing it with a forced consciousness of life altering and/or terminal illness.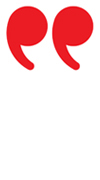 In one year, my father died in a tragic car accident; I had two surgeries reserved for women 20 years my senior; and I became the guardian for my grandmother who was in the end stages of dementia.  She would ask, "Do I know you?"  I realized this is the same question I now ask of myself.  This is the question I ask of my body.  The tragic circumstances, the almost laughable irony, the wrong of it all, for the all of them, and for the all of me, threatened to cripple the all of everything.  This series was borne out of resolution, not anger, because –everyone dies.  The best we can hope for is a few good photos and a really  good story about how we got to the end.  Smile.  Everyone dies." –R.L. Gibson
This series originally opened at The Emporium Center, home of the Arts & Culture Alliance, in Knoxville, TN.  Click any image below to view as a slideshow.