bio/cv
Artist R.L. GIBSON (Rachel) works as both an illustrator & xerographist with work in galleries from New York to Los Angeles along with commissioned pieces, including book illustration. After years of working, almost exclusively, as a xerographist, Gibson is currently exploring work that combines xerography with traditional media including illustration & painting.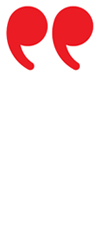 "I am an Humanist. I believe in objective responsibility and the inherent possibilities within each of us. I demand free will and ache for self-determination, but still find evidence and occasional excuse in the gifts and curses of heredity. These beliefs are clearly reflected in my work, from color to content, from my connection to man-made pattern and nature's reckless abandon. My own American optimistic need to believe in and honor the best of human potential also reveals my own insecurities and frailties. The irony isn't lost on me. I've spent my life in creative pursuit as a writer, performer and studio artist. Now proudly emerging in my mid forties, I have a glimpse of my best self and am in hot pursuit without any surviving interest in the size of my ass or productivity of my uterus.
…catch me if you can." –R.L. Gibson
Gibson offers two decades of experience as a juror, gallerist & arts administrator (performing & visual arts) in addition to her current position as the Editor of artandartdeadlines.com, a quirky, food-themed art site offering FREE resources to artists. While Rachel calls east Tennessee home, she spends more than half the year on the road performing & speaking throughout the U.S.
__________________________
• CV • shows + admin/prof
__________________________
PRESENT (EDITOR) artandartdeadlines.com
jun 2018 (SPEAKER) "Building your Creative Resume", ACA, Knoxville, TN
may 2018 (SOLO) Foot Traffic, Tomato Head West, Knoxville, TN
apr 2018 (SOLO) Foot Traffic, Tomato Head, Knoxville, TN
dec 2017 (INVITED) Tiny Art Show, Sir Raleigh Theatre Gallery, Beckley, WV
nov 2017 (INVITED) SENDA – Arte Correo contra la Violencia, Buenos Aires, Argentina
sep 2017 (INVITED) By the Skin of Your Teeth, Scarlet Seven, Troy, NY
aug 2017 (VIEWER'S CHOICE) Winner, Artist of the Month Contest, theartlist.com
aug 2017 (JURIED GROUP) L'Orgine du Monde: Eroticism, Scarlet Seven, Troy, NY
july 2017 (PUBLICATION) Do I Know You, Lunch Ticket, Antioch University, Los Angeles, CA
mar 2017 (SPEAKER) "Stepping Off the Creative Edge", ACA, Knoxville, TN
feb 2017 (INVITED) The Ann Show, Stage West Theatre, Fort Worth, TX
jan 2017 (SPEAKER) "Pricing your Creative, Create Appalachia, Kingsport, TN
nov 2016 (SOLO) EMO+ICON+OJI, Sir Raleigh Theatre Gallery, Beckley, WV

oct 2016 (SPEAKER) "Branding yourself as an Artist", Create Applachia, Johnson City, TN

sept 2016 (SPEAKER) "Stepping Off the Creative Edge", Create Appalachia, Kingsport, TN

sep 2016 (INVITED/GROUP) Cherry Bounce, William King Museum of Art, Abingdon, VA

may 2016 (JUROR)"Small Plates" Exhibit, ACA, Knoxville, TN

mar 2016 (GROUP) American Vices, Non-Fiction Gallery, Savannah, GA

feb 2016 (PUBLICATION) Illustration for "Songs of the North Series" by Annette E. Neumann

jan 2016 (SPEAKER) "Branding yourself as an Artist", ACA, Knoxville, TN

jan 2016 (PUBLICATION) KnoxZine, online magazine, Knoxville, TN

dec 2015 (GROUP) The Gift You Never Wanted, Non-Fiction Gallery, Savannah, GA

nov 2015 (GROUP) The Dark Slide, Dubuque Area Arts Collective, Dubuque, IA

nov 2015 (SPEAKER) "Get a Show: Avoiding Pratfalls & Pitfalls", ACA, Knoxville, TN

nov 2015 (INVITED/GROUP) Super Sheroes, The Haggus Society, Los Angeles, CA

may 2015 (SPEAKER) "Pricing Your Art", Arts & Culture Alliance, Knoxville, TN

jan 2015 (GROUP) The UNshow, The Haggus Society, Los Angeles, CA

jul 2014 (SOLO) DO I KNOW YOU? The Balcony Gallery, ACA, Knoxville, TN

jun 2014 (SPEAKER) "Funding Your Art", Arts & Culture Alliance, Knoxville, TN

mar 2014 (INVITED) Curated Artist at CultureHall

oct 2013 (WINNER) Trick ART Treat, raiseART, New York, NY

mar 2013 (SPEAKER) "Get a Show: Avoiding Pratfalls & Pitfalls", ACA, Knoxville, TN

may 2013 (JURIED GROUP) Virtual Delight, Roxie Munro, juror, Melissa Wolf Fine Arts Gallery

nov 2012 (GROUP) Winter Salon Exhibition, Soo Rye Art Gallery, Rye, NH

sep 2012 (GROUP) ID: The Object of Self, Darkroom Gallery, Essex Junction, VT

aug 2012 (GROUP) Edges & Curves "Close Your Eyes", Haggus Society, Los Angeles, CA

may 2012 (INVITED) Surrealist Influence on Contemp Photog, Hideout Theatre, Austin, TX

jan 2012 (INVITED) Darth Vader Helmet exhibit, HalloweenCostumes.com

dec 2011 (SOLO) COHESION COLLECTION, The Haggus Society, Los Angeles, CA

oct 2011 (GROUP) Edges & Curves, The Glass Studio, Los Angeles, CA

oct 2011 (GROUP) Persona, Darkroom Gallery, Essex Junction, VT

apr 2011 (DUO) PSYCHOMACHIA, Perihelion Arts Gallery, Phoenix, AZ

apr 2011 (GROUP) Arts in the Airport, ACA, TYS Airport. Knoxville, TN

may 2007 (SOLO) SPEAK NO EVIL, Gallery 107 North, Winnsboro, SC
may 2005 (SOLO) CREAM OF SOUL, Gallery 107 North, Winnsboro, SC
jul 2003 (DUO) SO, SEW! Graph-itti pop up gallery, Columbia, SC
Save
Save
Save
Save
Save
Save
Save
Save
Save
Save
Save
Save
Save
Save
Save
Save
Save
Save
Save
Save
Save