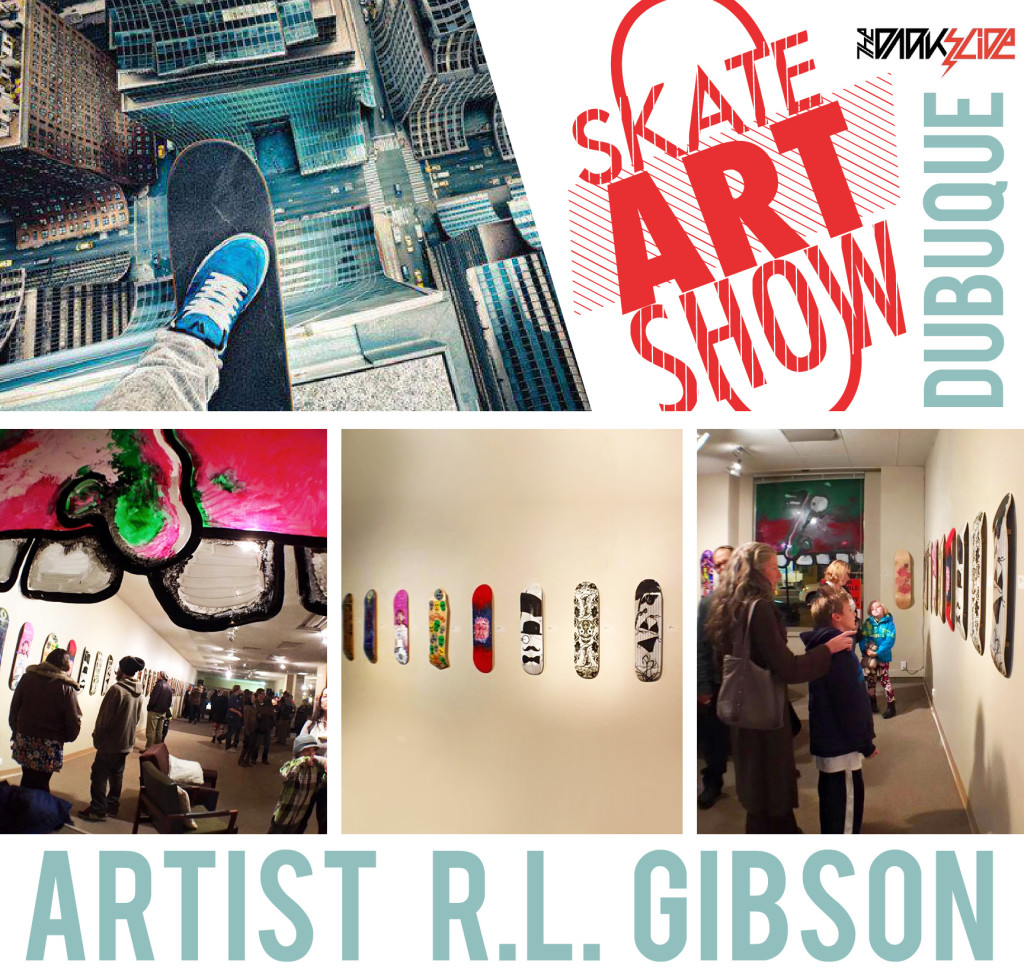 Many thanks to Dubuque Area Arts Collective & The Dark Slide for including London Calling, México Floración & Miami Reclining in The Skate Art Show.  Here's a glimpse of the November 28th opening. (click the image to enlarge)
The Decks will be for sale at the gallery (902 Main St, Dubuque IA) through the end of January.  Any unsold decks will be available for purchase online for a year. The exhibit will be open until the end of January on Saturdays and Sundays from 12 to 4pm.
Discover more illustrations from R.L. Gibson!
•   •   •