DELIGHTED,
that's me
My husband calls me "nauseatingly optimistic." So when I read this show description, I thought, "What could be more fitting for this nauseating optimist?  I decided I had to enter:
"To dance on the plain of pure pleasure. To share extreme happiness with the world. Enjoyment in it's purest form.  A dance between the happiest of realities and the imagination.
"What gives you, the artist, great pleasure? What delights you the most? Share it here and share it with the world!" –from MelissaWolfFineArts.com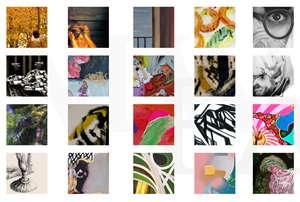 Virtual Delight is the latest online showcase for Melissa Wolf Fine Arts and was juried by Roxie Munro, Artist, Author, Lecturer.  And much to my surprise and virtual delight, I was juried into the show and found one of my two images on the front page representing the show.  I'm thrilled, just thrilled.
For those of you hesitating about  entering online competitions, I encourage you to think of them as the art publication opportunities of yesterday.  Art Magazines are rarer and rarer, and online publication opportunities are slowly taking their place.  Give it a try; maybe you'll be delighted as well.
Take a look as this unique offering from


Melissa

Wolf Fine Arts…


Virtual Delight!