Here's lookin'

…at me, kid!
You might remember that I was approached by Artist Fermin Mendoza recently; he is doing a portrait show project. He completed a portrait a day, and now the show is finally opening.
His project, "artists / models / others" and are simply portraits of:
Artists– producing profound & brilliant work
Models– that have striking or unique looks.
Others– that he find interesting
He is approaching the creation of the work by using the quote below, by Lucien Freud, for guidance: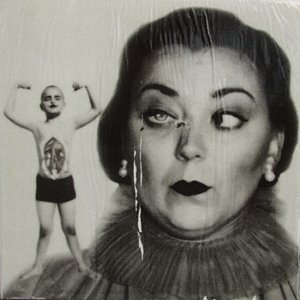 "The aura given out by a person or object is as much a part of them as their flesh. The effect that they make in space is bound up with them as might be their color or smell… therefore the painter must be concerned with the air surrounding his subject as with the subject itself. It is through observation and perception of atmosphere that he can register the feeling that he wishes his painting to give out."
Here is his 6″ x 6″ original portrait of me (above left), along with the original image from which he worked (right).
All of the portraits are set to be unveiled at an June 4th show held at LITM (Love is the Message) located at 140 Newark Ave  Jersey City, NJ.