R.L. GIBSON and The Surrealist Influence
DALI ME, dahling
I am proud to have two pieces in The Surrealist Influence on Contemporary Photography at the Hideout Theatre in Austin, TX, curated by Lanie McCormick!
Chastity:

The Mermaid
and


Lust:

The Three Legged Man
…from the Psychomachia series will be on display from May 5th to June 2nd!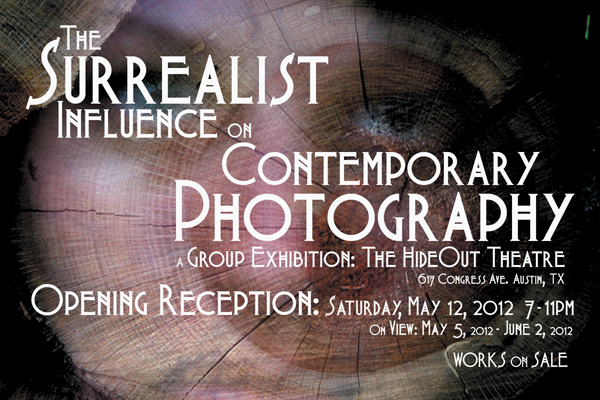 "Surrealism started out as a philosophical movement in the 1920s.  The Manifesto, written by André Breton laid out the goals of the surrealist group which was comprised of writers, philosophers and artists.  Freud was a huge influence on the movement with his practice of interpreting the meaning of dreams.  That idea played out visually amongst the group which left us with rich visual oddities from artists such as Dali, Magritte, Ernst, Miro and Man Ray.   
"I feel the surrealist artists impacted my own methods of creating, and encouraged me to look within to find a deeper significance with my art.  Now  I am looking for other photographers who have followed a similar path and others who have felt a kindred connection to the surrealist artists or movement." –Lanie McCormick, Curator