ROAD TRIP: 250 miles for Shakespeare

I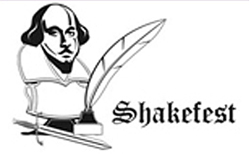 t has to be said…I love Shakespearean literature. I confess to being a Romantic.  I confess to loving Hamlet.  I confess to having committed to memory endless passages of hackneyed lines so as to have them on the tip of my tongue at just the right moment.  I confess that I derive inspiration from the cadence of every line.  I confess.  I confess.  I confess.
In 2004, I lived in a tiny town in South Carolina with a lovely community theatre called the Pine Tree Playhouse.  Its players are still among my dearest friends.  In the summer of 2004, we decided to do Shakespeare in the Park in hopes that a handful of the 3500 residents would come and watch.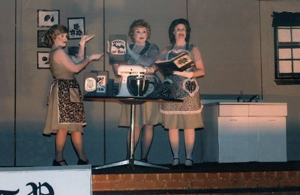 About 100 people saw the show over 2 weekends, but we were not discouraged.  Shakefest was born–a day long Shakespearean festival to be held outdoors…a festival dedicated to fresh, and often odd adaptations of Shakespearean literature–from a mobster version of Julius Caesar to a black and white TV sitcom version of The Three Witches scene (see pictured left).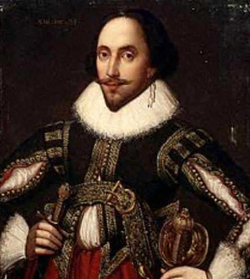 I saw the festival through its first two years before I moved, and I still can't stay away.  I'm not on stage anymore, but I attend every year.  Well, the time for Shakefest 2009 has come–Saturday and Sunday, October 17th and 18th.  I'll be there for my dose of inspiration.  Join me.  It is only $5 for adults and $3 for children for the full day. You can enjoy the performances as well as a turkey leg, a few baked goods and lots of costumed performers.
Come in costume… the Queen is waiting!

I'll see you there!     R.L. Gibson