Pieces of Me – Ongoing Artwork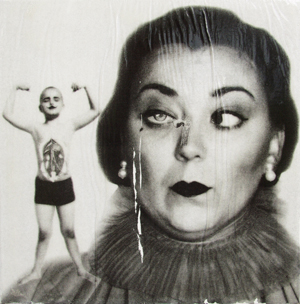 "Pieces of Me began when I moved to Gatlinburg in 2007. In a bid to simplify our lives, my husband Jon, my son Oscar and I decided to write a list of places we wanted to live. At the top of the list was Paducah, KY because of the Artist Relocation Program, Nashville because of the vibrant downtown music scene, and Gatlinburg for the beauty of the Great Smoky Mountains. We visited each town, and for many reasons (none of which should diminish the loveliness of the losers), Gatlinburg won.
"We moved to a tiny 900 square foot, furnished ski chalet on top of a mountain. Bought a 4-wheel drive and sold almost everything else we owned. My husband went to work as an art gallery consultant immediately, and I stayed home with my then 8-year-old son for the duration of the summer.
"We took the theme 'simplify our lives' to the extreme that summer: 1 car…no cable…no telephone. Despite not being overly domestic, I found myself stranded on the top of a Tennessee mountain in a tiny house with nothing to do and no way to leave. The only thing we didn't sell were all things artistic. How did we entertain ourselves? A bag of theatrical gray-scale makeup, great costume accessories, the trusty Olympus Digital Camera, and remote shutter release. Sue. Sally. Sara was one of the first pieces in the series (see below).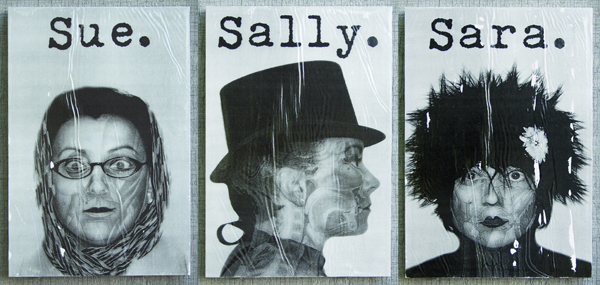 "Having spent years manipulating the Xerography technique originally taught to me by SC artist Kim LeMasters, Pieces of Me was born. And, while I have done lots of other work since that time, I'm still adding to the series. Enjoy a selection of work from Pieces of Me by clicking on the slideshow below; please note there is some nudity. I hope you love them. They feature the commonly used vehicle of self as other as a salute to my reverence for human potential." –R.L. Gibson