FUN PROJECT: WordPress Logo Fun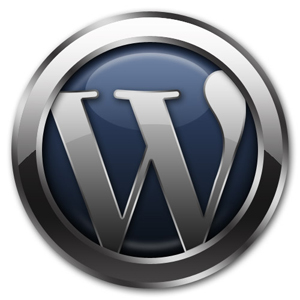 As many of you know, this blog as well as ArtAndArtDeadlines.com are produced via a wordpress.org platform.  I am a wordpress devotee, and I successfully made the transition from wordpress.com to wordpress.org despite my limited knowledge of CSS and such.
I still use wordpress.com for my work blog www.ADayInTheSmokies.com, and today I ran across a official wordpress.com logo contest that looks like alot of fun.  There is nothing like a side project to get the creative juices flowing.  I don't believe my blogs qualify because they are wordpress.org platforms, but I'm going to participate anyway.   Click Here to visit the full post.  Here's a cut and paste version of the WordPress Logo Fun post:
While we're away, we'll be running a contest to see who can use the WordPress logo in the most creative way. Take advantage of your camera, graphics applications, crayons, and anything else you have at your disposal. Create a post on your WordPress.com blog, upload your image or images, and leave a comment here with the URL of your post. Please make sure to leave the URL to your post in the comment text or the entry will not be accepted.
We'll get you started by providing some official WordPress logos, but the rest is up to you. I'm sure you can do better than the photos I've included here. We'll keep an eye on submissions and post some of them to the @wordpressdotcom Twitter account during the week.
The deadline for submissions will be 4 p.m. EST on Monday, October 19.
We'll create categories based on the best submissions and run polls to let you select the winners. Prizes will include WordPress.com upgrades, swag, and maybe other surprises. Good luck!