Thank you for your patience while RLGibson.com was under construction!
In 2008, I was privileged to have PR Maven Toni Turbeville design and launch a beautiful website in promotion of my work as R.L. Gibson.  As always, Turbeville listened and responded to my desire for a simple, mono-chromatic site that gave the bare basics of my work and my statement in this world as an artist.
Here's what the site used to look like: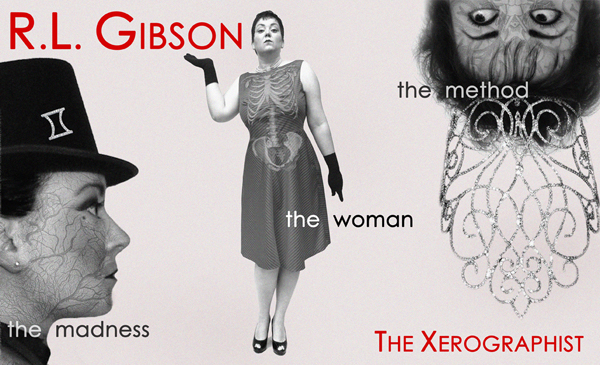 Developments over the past year, including the launch of a new series Psychomachia with Arizona-based artist Jerry Portelli, the launch of a new art blog ArtAndArtDeadlines.com, and the requests from my peers and fans to offer current updates on the work coming out of my 42 square-foot studio–Well, they all resulted in this relaunch of my site in a format that allows you to leave comments, receive automated updates by email, and get a closer look at the work behind the work.
Welcome, I'm glad you're here.  Take a minute and subscribe by email.
–R.L. Gibson